My love affair with superheroes began when I was about eight, seeking out the comic book section of the grocery store while my parents stood in line.  I eagerly perused the new issues each week, searching for a good story to accompany the colorful illustrations, and quickly found a number of favorites.  I was disappointed; however, that almost all of the "heroes" were men.  Don't get me wrong, I enjoyed reading about Batman and Superman, but it seemed most of the women who wore costumes were sidekicks, cousins, or nieces of the male heroes, who were considered the main attraction.
Where was the role model for young girls?  Only one female "superheroine" stood out to me as being a character in her own right, with her own storylines not dependent on a relationship with a male character.  Who was this independent woman-Wonder Woman of course!  She could fight the bad guys as well as any costumed superhero, with strength, speed, and grace that defied the laws of physics, as well as the limits of ordinary men.  She was beautiful, brilliant, and had her own gadgets, not to mention an invisible plane.  What made her really stand out though, was her kindness, and her resolve to end conflicts without violence whenever possible.
"Wonder Woman" began her career as a comic book character in 1941.  She has graced numerous issues since then, both as a solo character and as a member of the Justice League.  She appeared in numerous cartoons and a live-action television series in the 1970s.  Over the years, her image has graced every sort of merchandise imaginable, including lunch boxes, Barbie dolls, and costumes to fit fans of every age. She has been held up as an icon for feminism, for female independence, for patriotism thanks to her early years fighting Nazis and her colorful costume, and as a role model for impressionable young girls.
Last year, she made her big screen debut in the somewhat disappointing Marvel D.C. epic Batman v Superman: Dawn of Justice.  Despite the problems with the last few Marvel D.C. features, including the most recent, Suicide Squad, I'm still holding out hope that the movie version of Wonder Woman, coming to theatres on June 2nd, is worthy of the legacy of the character.  I'm crossing my fingers that Warner Bros. have learned from the issues with their other features: namely, that big budget special effects don't make up for poorly developed plots and badly underdeveloped characters.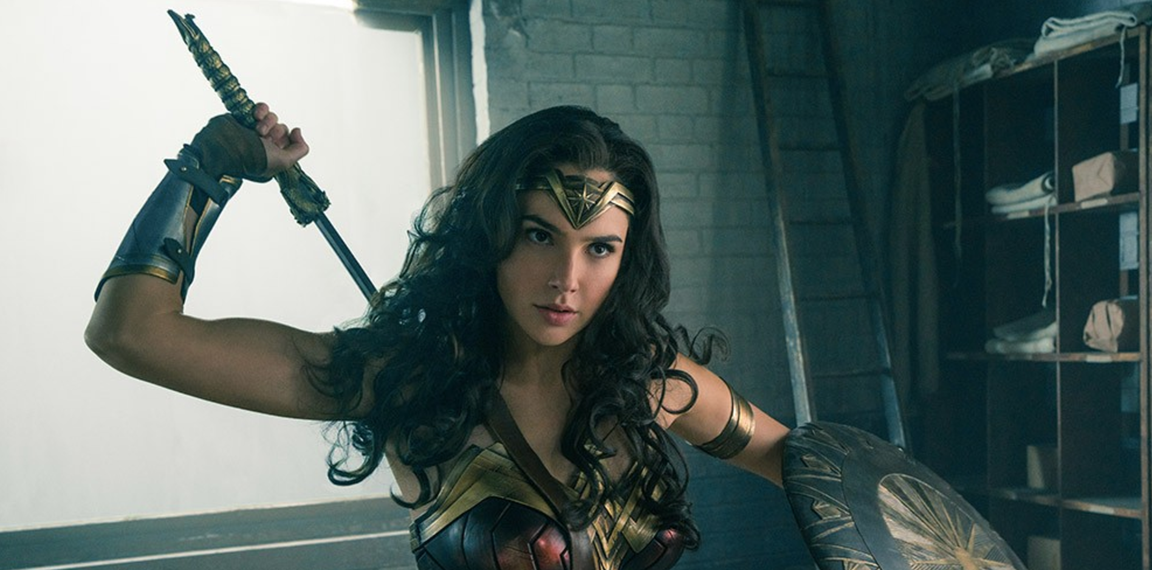 I'm hoping that the newest incarnation of my favorite childhood superheroine actually lives up to the hype her character deserves.  In an age where superheroes are no longer considered just for kids, don't we deserve an epic blockbuster about the number one costumed female hero of all time?
Here's to seeing you in the ticket line.
Amy
Whoops!  Sorry, everyone.   Of course, Wonder Woman, Batman, and Superman are products of D.C., not Marvel.  I obviously did not drink my tea before I wrote that.  My apologies for the confusion.