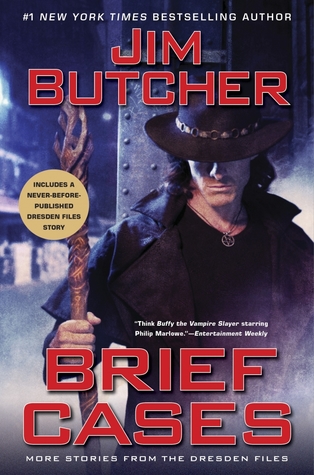 Brief Cases (The Dresden Files, #15.1)
by

Amy Caudill's review
For readers who are not familiar with Jim Butcher's The Dresden Files series, this collection of short stories offers a sampling of glimpses into a vast urban fantasy world.  In Dresden's universe, faeries and wizards walk among the ordinary, unsuspecting populace, supernatural beings can be either good or evil, and some, such as Bigfoot, simply seek to live their lives in peace.
For fans of the series, these shorts "fill-in" some of the gaps the author feels exist in his chronology complete with commentary as to where they fit in continuity and why they are necessary.  Butcher includes stories involving both major and minor characters in his universe, with rarely seen points of view from sundry inhabitants of both the mortal world and the "Nevernever."
I found myself drawn into this collection very quickly; though they are short stories they are filled with well-developed characters, vivid scenes, deep plotlines, and plenty of action to satisfy most any audience.  I award this book 4.5 stars and plan to check out more of the series for myself in the near future.