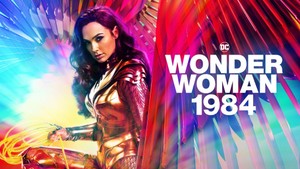 Like many I'm sure, my family sat down after our overly-indulgent Christmas dinner to watch the opening day release of a new movie, premiering concurrently in theatres and on HBO Max. After the success of the first Wonder Woman movie, my family were all excited to see what would happen next to my personal favorite childhood heroine.
What makes this version of the Amazonian princess so special is not Diana's powers, which have continued to grow since her discovery in the first movie that she is actually a goddess and the daughter of Zeus, but her humanity.  The Diana (played by Gal Gadot) living in 1984 is lonely; she has lost the love of her life; but she is also passionate about the truth, empathic, and is driven by her desire to help those in need.  These qualities set her apart from every other wanna-be super hero out there.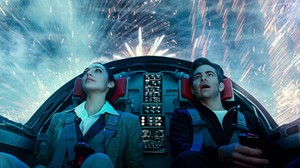 Diana's unique qualities are especially highlighted when Dr. Barbara Minerva (Kristen Wiig), a brilliant but socially awkward in the extreme colleague, makes a wish that actually duplicates Diana's powers in her, though cannot imbue her with Diana's noble character.
This "wish magic" is one facet of the movie I had issue with; this plot device, which is actually central to the story, as it creates both of the antagonists and also returns Captain Trevor (Chris Pine) to Diana's arms; does require some suspension of disbelief from the audience.  However, after the introduction of this device, director Patty Jenkins and the wonderful cast and writers turn this fancy into a powerful story, which includes not only a number of absurd wishes but also dangerous ones as well as consequences that truly showcase the old saying "be careful what you wish for."
Diana's sacrifice, first of her powers, then of her most heartfelt wish, become a necessary sacrifice to save the world, a sacrifice that momentarily seems to be in vain.  The true catalyst for change though, is when Diana's faith in humanity becomes the ultimate hero of the story when her words, broadcast unwittingly by Max Lord, appeals to the masses to undo what has been done before the world is literally destroyed.
The plot for this movie actually was more epic than the first one, and I can only imagine what is planned for the next sequel, already in the works thanks to the early success of this holiday release. Will the next movie also premier concurrently in theatre and digitally? Only time will tell, but I guarantee me and my family will look forward to seeing it.